About us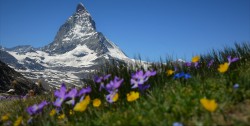 Spring Valley is one of the TOP10 training and development companies in Latvia. We offer training and development as well as consulting services in Latvian market since 2003.

Many have asked us about our unusual name. Company's name identifiies our company's mission and overall philosophy. Word spring reflects how we, as a team, work in this dynamic, fast changing business environment to inspire every company, their teams and employees to develop new ideas, strive for smart, bold changes and while doing so building confidence and explore new resourses and possibilities that are arising. But word valley symbolises safe, inspiring and supportive learning place that is always there to help a company, a team or individuals to fulfill their ambitions and set aims to be fulfilled.

Spring Valley competence areas are:
Management and Leadership
Individual and Team Development
Coaching
Project Management
Sales and Customer Service
Human resources management
Change Management
Strategic planning
Communication
The main focus of our approach towards learning and development is systemic analysis of people's behavior at all levels - individual, interpersonal, group, organizational and community in the context of overall organizational culture. We tailor our programs to meet the particular needs of each organization and always make sure both facets of successful organizational operation - the process and the task - are in good balance.

In more than 15 years time Spring Valley has developed and executed tailored training and development programs for national and international corporations - Swedbank, Cabot Corporation, Raddison Latvia, International airport "Rīga", Citadele bank, Astra Zeneca, RIMI, Bosch, Schneider Electric, TNT, ELKO, as well as small and medium comanies and numerous public organizations as State Revenue Service, Rural Suport Service, Central Statistical Bureau of Latvia, University of Latvia and many more.

Our mission and passion is to encourage, mobilize and energise people and organizations towards learning and growth for future achievement!

See you soon!